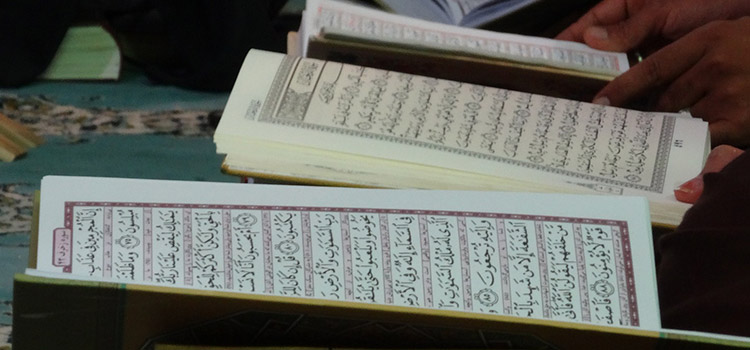 Mondays and Thursdays from 6:00pm to 7:30pm
Age group: 6yrs+
Our aim is to give students the tools needed to read and recite The Qur'an properly, and most importantly foster a deep connection to the Book of Allah (SWT).
Our curriculum begins with the recognition and proper pronunciation of Arabic letters and gradually will progress to reading ayat from the Qur'an with proper tajweed.
*Memorization is also offered depending on student fluency in reading.